By continuing to use our site, you consent to the processing of cookies, which ensure the correct operation of the site.
Accept
Read more...
Official website of the hotel "Tyachev"
Modern Hotel
The TYACHIV Hotel is the best choice for those who appreciate good conditions and affordable prices. European quality, convenient location and elegant design - we made sure that the stay in our hotel for our guests was as comfortable as possible.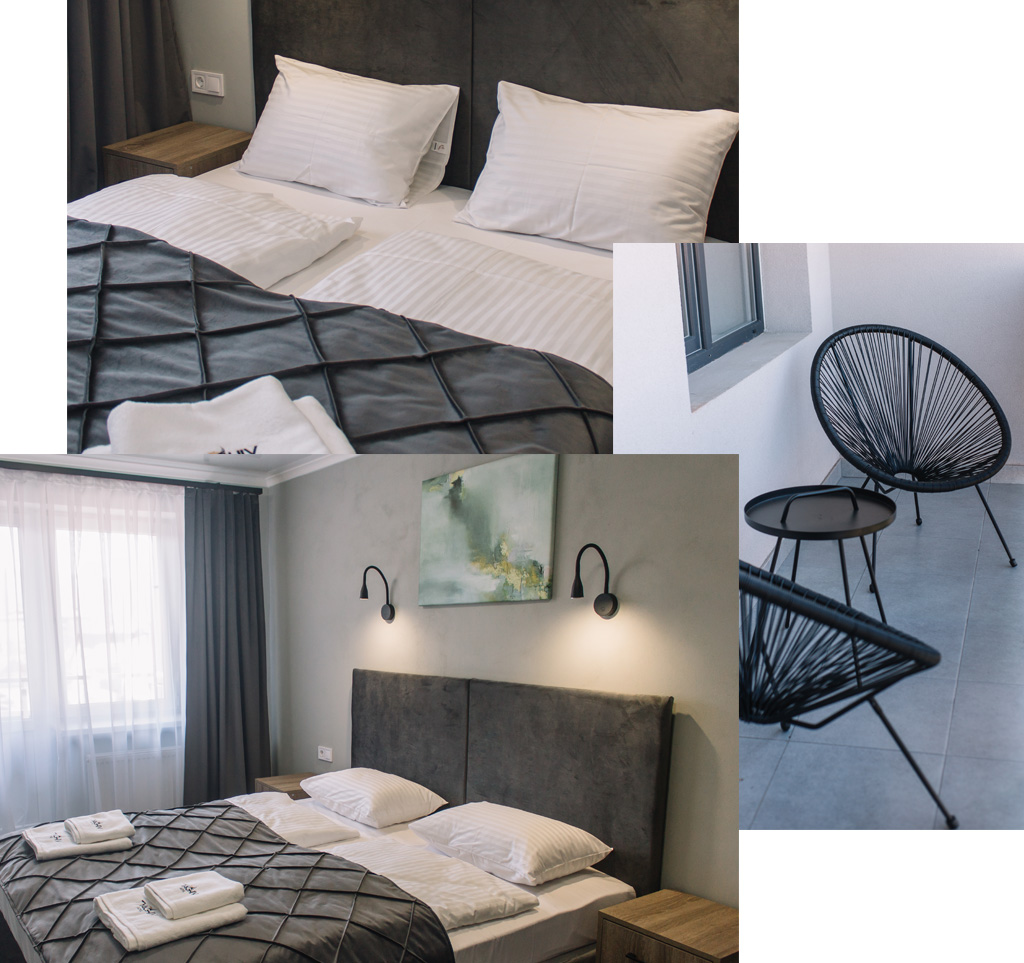 Benefits of our hotel
Comfort and Convenience
The TYACHIV Hotel is a modern hotel in the center of Tyachiv. Its convenient location makes it an ideal destination for both business and leisure travelers. Rooms of various categories are at your service, but they are all united by one feature - the use of only high-quality, natural and environmentally friendly materials.
Each hotel room is equipped with ergonomic furniture, air conditioning, satellite TV and refrigerator. Free high-speed WI-Fi internet is available throughout the hotel. You can park your car next to the hotel in the parking lot. It's free for all guests.
We invite you to the TYACHIV hotel - one of the best hotels in Tyachiv