By continuing to use our site, you consent to the processing of cookies, which ensure the correct operation of the site.
Accept
Read more...
Celebrations and Conferences
Meeting Room
We are happy to help you organize celebrations, business meetings, conferences, corporate events and seminars in the city center.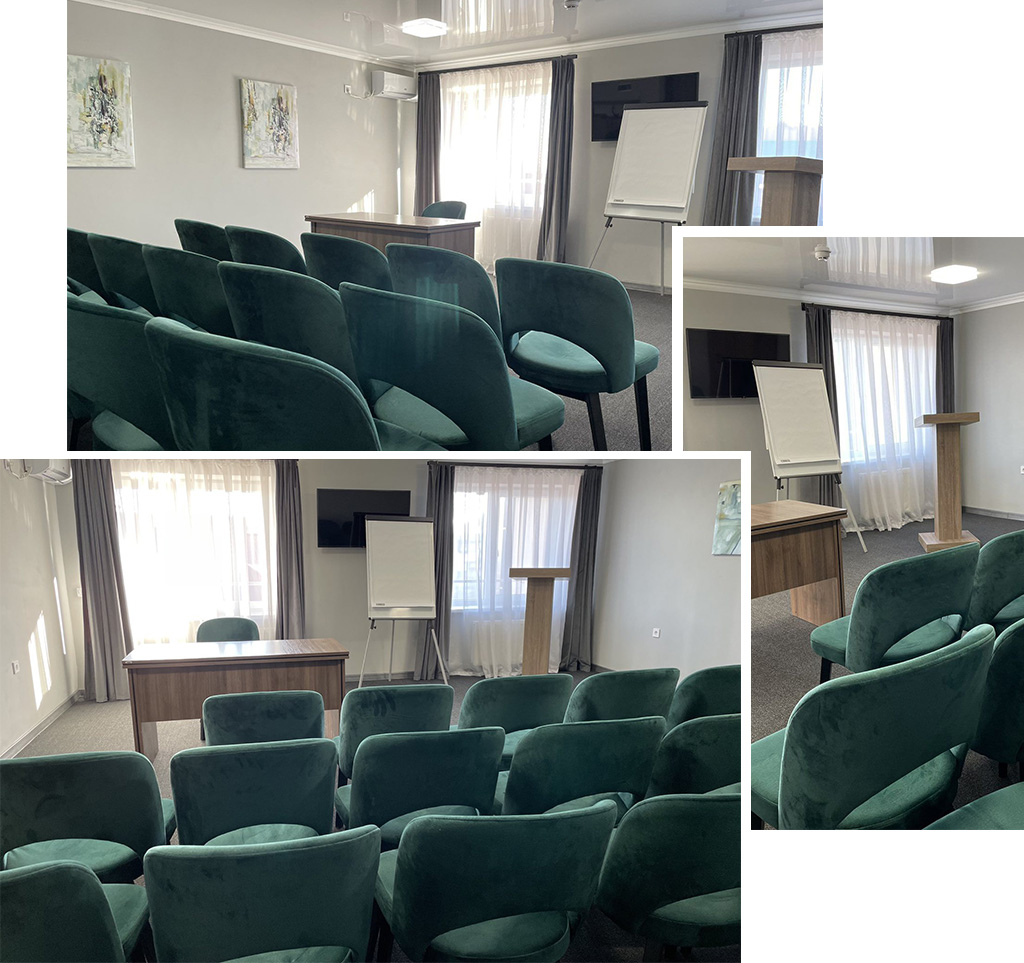 Comfort and Convenience
The halls are equipped with comfortable furniture and technical facilities. We offer for use a laser projector, matte screen, speakers. The list can be supplemented according to your needs.
Area - 35 sq.m.
Seating for the conference - 20 people
For the Buffet - 20 people.
For the Feast - 20 people.
This room is located on the 4th floor
Balcony
Flipchart
TV
High-speed Internet
Air conditioner